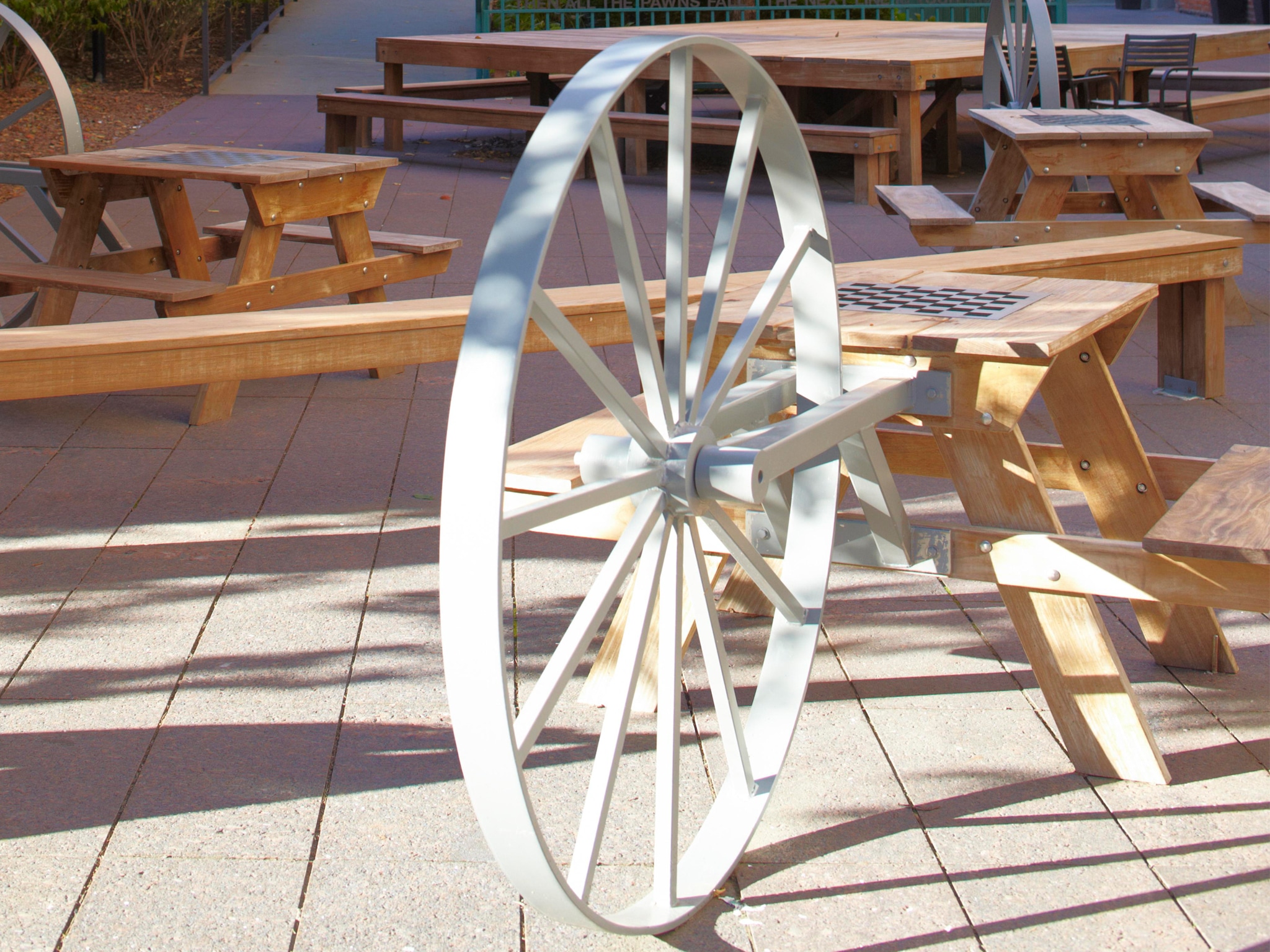 ---
born Persia (now Iran), 1939 - 2020
---
Information
Art Type
Media / Materials
Collection
Year Completed
2006
Credit
Commissioned by Greater Des Moines Public Art Foundation
Information Resources
Location
Latitude & Longitude
41.585875, -93.630626
Location Description
Between the Temple for the Performing Arts and Des Moines Public Library on Locust Street
---
Temple Chess & Poetry Garden
Dedicated May 16, 2006, this work of art by the American artist Siah Armajani, is completed only when someone enters it, sits down to play chess or reads the poetry or in some way becomes a participant. Armajani has created such environments all over the world, and they all reflect his belief in public art. These public spaces he creates are not only beautiful, but they also function as an opportunity for social interaction among citizens, something the artist tries to encourage in our democracy. Many ideas are integrated into his work here: art, architecture, urban planning, sociology, aesthetics — and play. Chess is a game, but it's a game that requires thinking and contemplation and planning, qualities that benefit an individual and society overall. By including lines from the poetry of his friend, the American poet Barrett Watten, Armajani reminds us to look more deeply into ourselves and our world.
There are six lines of Barrett Watten's poetry on the fence.
"To make a city into a season is to wear sunglasses inside a volcano."
"A paradox is eaten by the space around it."
"(s)he walks in the door and sits down, the road turns into a beautiful country drive." (The fence says "she", the source for the poem says "he.")
"Light grows form the corners of the state map."
"All rainbows end in the street."
These lines all come from various parts of a very long poem called Plasma.
The next part of the fence reads "then all the pawns fall/the next line is your move."  "Then all the pawns fall" is from Watten's poem Conduit.
"The next line is your move" comes from a book-length poem called Progress.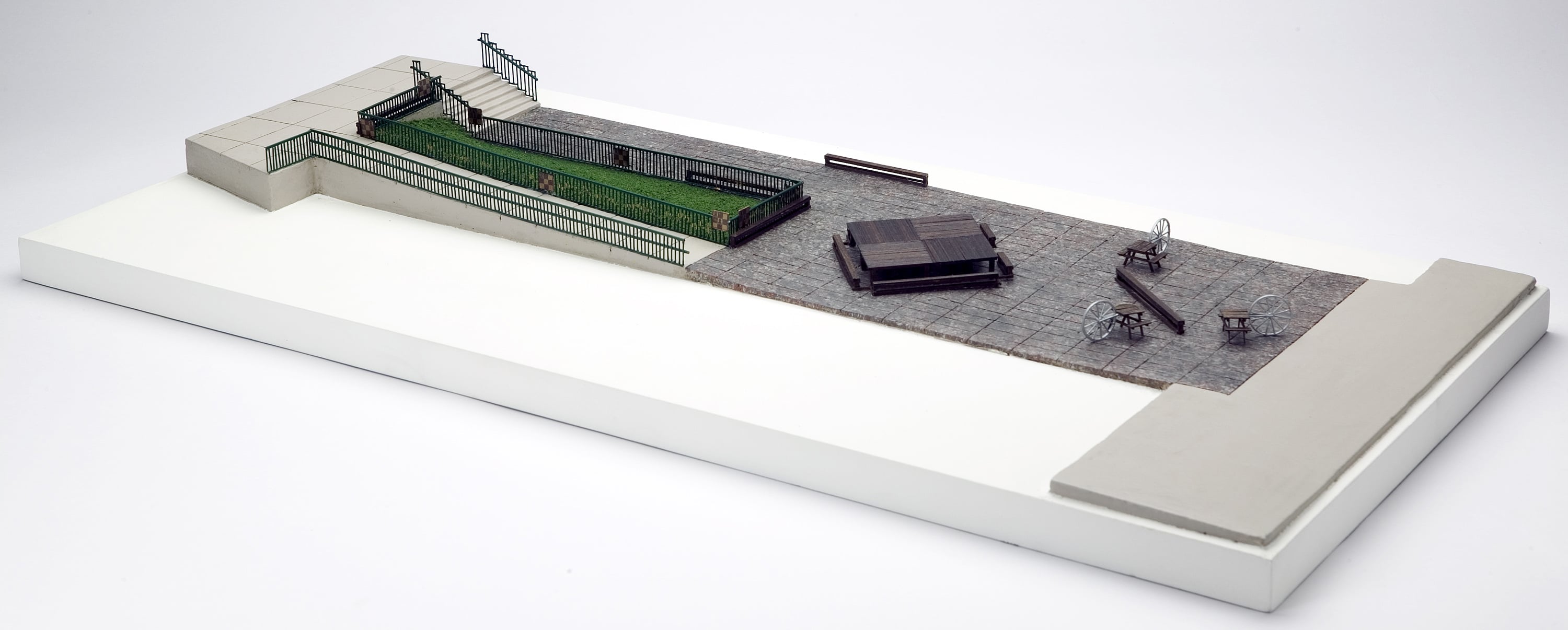 This public art/chess/poetry installation was envisioned by the family of Bennett Webster as a gift to the people of Des Moines. They, along with the artist and the poet, invite you to sit down, play a game of chess, talk to your neighbors, think about the poetry, and enjoy a multi-dimensional experience.
Funded by Pamela Bass-Bookey & Harry Bookey, the Bennett Webster Family, Allied Insurance, Johnnie & Bill Friedman, Jr., The Graham Group, Inc., Starbucks Coffee Company, Larson & Larson Construction LLC, with in-kind support from substance Architecture Interiors Design.
Contribute to the vibrancy of our community. Help support the care and preservation of this public art project!
Your tax deductible contribution will positively impact the lives of thousands of people and build support and awareness of public art. Public art project sponsorship offers significant philanthropic and marketing opportunities.